Good morning, Daily Direction readers!
Today's write-up is all about Light Crude Oil Futures (CL)! As the energy sector deals with issues around the world, we've seen the price of oil futures surge to new heights. But the CL recently hit a point of resistance, pushing the short-term direction down amid an overall long-term positive trend.
What does that mean for traders like you? Simply put, the CL price hit a point where buyers are starting to back off, allowing the short-term price direction to dip.
We can expect that price to continue to dip toward support (the point where buyers take over again) before it returns to a bullish rally.
This is one of the most fundamental moves of the market. So long as the long-term trend remains up, these dips allow us to set up entries for the market at lower prices once we confirm the direction has turned bullish again.
Let's take a look at the current CL setup to see how the market is currently moving within our timeframe charts:
Daily Timeframe Analysis
Our daily timeframe chart for the CL shows how the overall direction for the market is still up. That means, despite a short-term price reduction, we expect the market to maintain a positive trajectory toward higher prices.
The long-term direction is up for the CL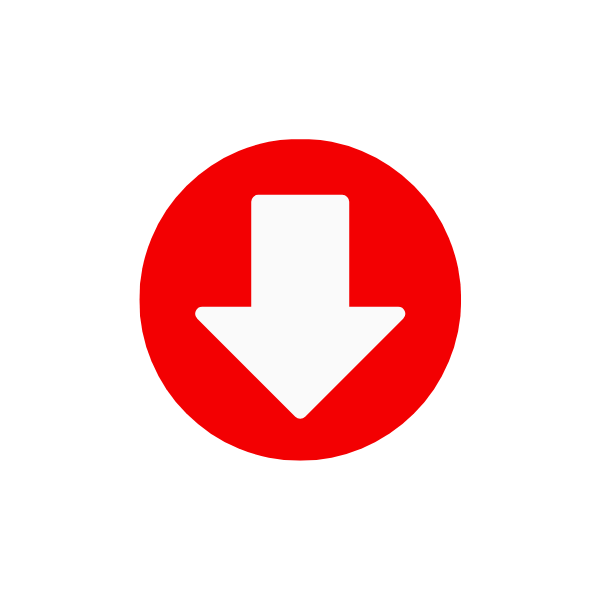 The short-term direction of the CL is down
The CL is headed down toward support for the short-term

Learn more about the Daily Direction Indicators here…
We can see a steady price increase within the CL daily timeframe
Looking at the chart, you can see a steady price increase over many days. That's important as it helps us understand that the CL is a market we want to continue to watch even when the price goes lower within the short-term timeframe. We use our daily timeframe to find our low and high prices before preparing our entry strategy.
One-Hour Timeframe Analysis
As you can see in the one-hour timeframe chart, the CL hit resistance (the top blue line) and dipped back toward support (the other blue line just above the dark green arrow).

I expect the market to continue to drop, likely hit the support level, and rebound back toward higher prices. Once we see the market turning up again, we can look to buy the market at that lower price as it heads up.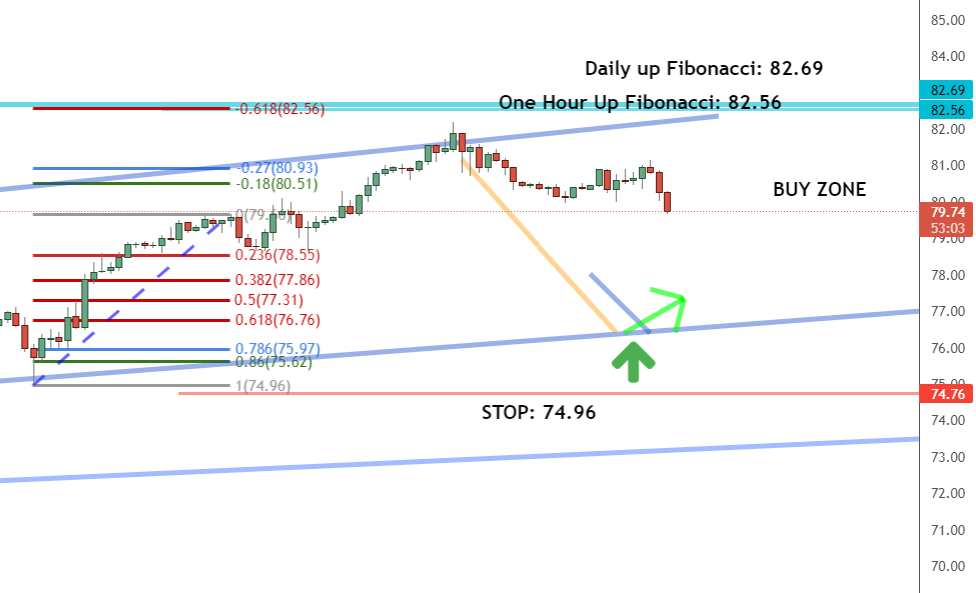 The CL hit resistance (top blue line) and dropped toward support ( lower blue line). We can expect a continued dip before the market rebounds above support
These lower prices give us good opportunities to buy the market again and make more money with our trades. So long as the market rebounds back into the buy zone for the short-term timeframe, we can expect to utilize our buying strategy once the time is right.
The Bottom Line
While the CL is currently dipping in price within the short-term timeframe, the long-term direction for the market remains up. That means we can expect the price to recover and turn bullish again when it hits the right point within the channel.

As soon as we see the short-term direction turn back toward a bullish run, we'll get ready to buy the market and follow it to higher prices!
The long-term direction for the CL is up as we wait for the short-term to rebound again
As a trader, following my futures trading technique is extremely beneficial. You'll learn when it's a good idea to enter a market and when it's preferable to stay away. I know you're itching to get started making smart trading selections right now, and today is the day to make it happen. There's no need to put it off any longer!
And one more thing: Be sure to take advantage of this new opportunity to possibly earn an extra $400 to $1000 per day with your trading account. Don't get left behind on this one!
Keep On Trading,
Mindset Advantage: Pace Yourself
You can't make a full-time career in a day, but you can blow it in a minute.

Slow the [insert word of your choice] down! Time and time again, we talk to traders that YOU JUST KNOW are thinking…. "I'll never retire at this pace."

What comes next is as predictable as death, taxes and your mother-in-law's glare. Contracts go from one… to three… then five or more. Stops get pushed back. Losses pile up. More trades take place to cover those losses.

And then it's over. Good night Irene, the account has been cleared.

Just pace yourself. There's plenty of money and plenty of trades to take.

Stick to your risk/reward ratio. Hold to those stops.

Take the losers with the winners and become consistent.

Build your empire with time and care!
Traders Training Session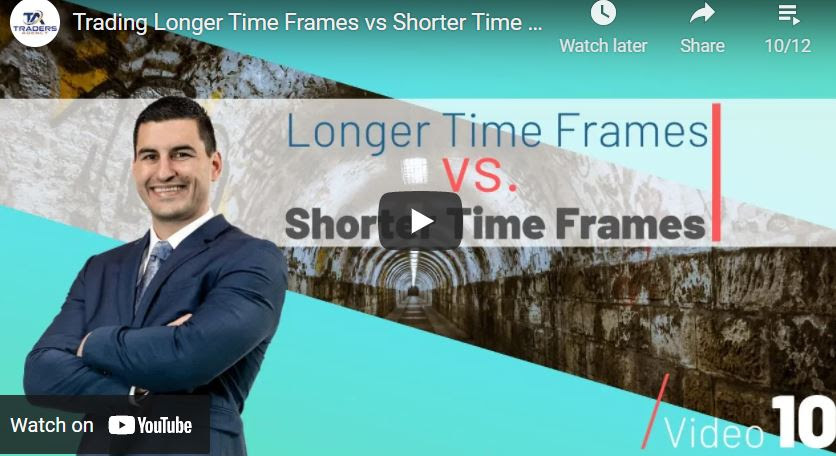 Trading Longer Time Frames vs Shorter Timeframes
Stay tuned for my next edition of Josh's Daily Direction.
And if you know someone who'd love to make this a part of their morning routine, send them over to https://joshsdailydirection.com/ to get signed up!