Good evening, Traders!

As we wrap up our Memorial Day weekend, I wanted to take a moment and prepare you for the coming trading week
.
We're starting a new month tomorrow, and that means more opportunities to make money in the coming weeks!

Right now, we're watching the Nasdaq 100 (NQ), the Russell 2000 (RTY), and Gold Futures (GC). When we take a look at our timeframe charts, we see that all three markets have some interesting trends developing. Let's take a look!Nasdaq 100 – NQ
The NQ daily timeframe chart is showing a seriously positive price movement as the market continues to rally higher! The direction is definitely up.

But when we turn to the one-hour timeframe, we see that there's a bit of a sell-off occurring. Remember: Here's why we focus on our timeframe charts when looking for opportunities to trade.
We'll want to watch the one-hour timeframe as see if support holds. If it can't, the sell-off could be bigger than expected.Weekly Prep
Markets To Watch This Week
Nasdaq 100 – NQ
Russell 2000 – RTY
Gold Futures – GC
Russell 2000 – RTY
We've hit the short-term limit for the RTY as the market is making higher highs and higher lows.

If the trend continues, the market will push through our counter trendline and start the next bullish run.

We'll watch our timeframe charts as we prepare to enter the RTY market. Right now, both the long-term and -short-term directions for the RTY are up!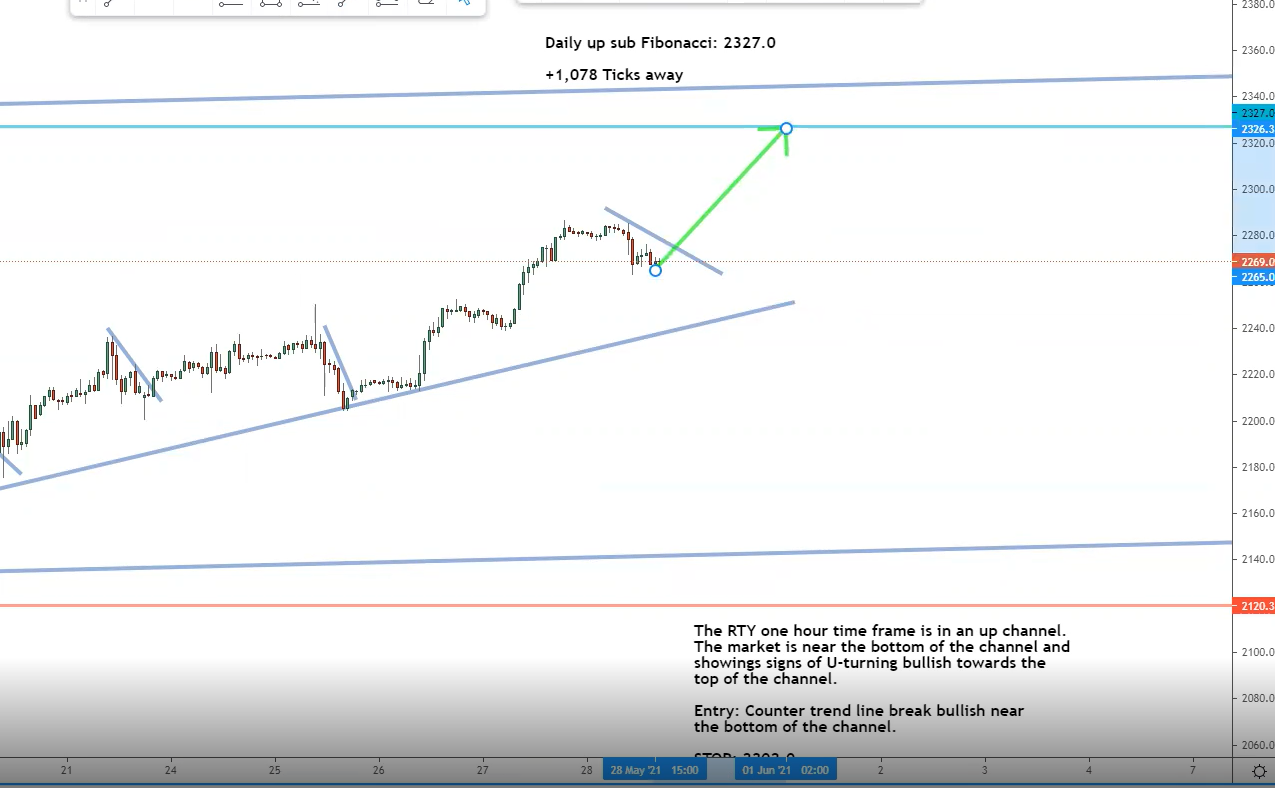 Gold Futures – GC
I expect gold to go up another 150 ticks, then head for a 1000 tick sell-off. For more information about tick values, check out my article on the subject! While both the long-term and short-term directions for the GC market are up, we need to watch the upcoming sell-off in the short-term.

Once the sell-off finishes, we expect the price to turn from support and start to go back up. But we'll need to watch our charts to confirm that!
The Bottom Line
As you can see, each of these futures markets has its own set of variables that influence how they trade. That is why it is critical to use our timing charts to track trends.
Follow along as I teach you what to look for and how to approach each of these futures markets as we start a new trading week. Let's get ready to trade!
Keep On Trading,