It's Monday, fellow traders!
It's time to get our trading strategy in place and actively look for buying opportunities in the E-Mini Russell 2000 futures market (RTY).

The long-term direction and short-term directions for the market are both up. That means the market is moving through the buy zone, making higher highs and higher lows as it makes its way to our next price limit of 2302.4.
A lot of traders I teach worry when they see solid positive movement in the daily timeframe but notice a lot of ups and downs within the one-hour timeframe. I'm here to tell you that it's nothing to fret over.
Remember that we will see high and low prices while the market makes its way to an overall higher price. So long as the trend remains positive within the buy zone, we can buy the market as it continues its upward path.
And that's what we're seeing in the RTY right now. The market is in a solid up trend, giving us good prices to buy as it stairsteps its way to our next price limit:
Daily Timeframe Analysis
The RTY is making an overall positive push toward our daily resistance price of 2302.4. Resistance is simply a price point at which buyers are expected to stop pushing the market higher.

We watch our resistance level to help us gauge when/where the market could begin to retrace (temporarily drop in price). So long as the market is in the buy zone and headed toward resistance, we can say that the market direction remains positive.
The long-term direction is up for the RTY
The short-term direction of the RTY is up
The RTY is headed toward the next price limit

Learn more about the Daily Direction Indicators here…
The RTY is making solid movement toward our daily resistance level of 2302.4
Anticipating future market price movement is critical to having a solid trading strategy that helps you win more trades than you lose. Without following trendlines, stops, and limits, we'd be in the dark over when to get in and out of a trade.
One-Hour Timeframe Analysis
The one-hour timeframe shows how the RTY is making higher highs and higher lows as it makes upward movement in the buy zone. Those dips along the chart are low prices where we can buy the RTY. So long as the market remains in the buy zone and continues to move toward our price limit, we want to actively look for opportunities to get in the market and ride the bullish push to the top!
The RTY is giving us higher highs and higher lows within the buy zone as it continues to move upward toward the 2302.4 price point
Don't let the dips along the way to the top scare you. That's how this strategy works. We want to buy those low prices, follow the market on its way up, and make healthy profits when it's time to sell.
The Bottom Line
The overall direction for the RTY remains up. Our timeframe charts reveal that the market is making higher high prices and higher low prices within the current trend.

If the market stays on track and within the buy zone, we'll keep looking for chances to buy the RTY. This is a good opportunity to realize a nice return in the RTY market! We'll watch the market as it gets closer to our resistance price and apply our strategy accordingly.
We're actively looking for buying opportunities in the RTY market
Following my futures trading strategy is highly advantageous to you as a trader. You'll discover when entering a market is a smart idea and when it's best to stay away. I know you're eager to get started making informed trading decisions right away, so now is the time to do so. There's no reason to wait any longer!
And one more thing: Be sure to check out this new opportunity to possibly earn an extra $400 to $1000 per day with your trading account. Don't miss out on this one!
Keep On Trading,
Mindset Advantage: Exercise Away!
Get rid of that nervous energy so you can focus! There's a direct relationship between vigorous exercise, and stress management.

How many times have you found yourself sitting… staring at your screen… instantly realizing that you've been sitting there for hours? Riding out that position? Fretting over an exit or even a loss?

Get up! Move around! Go for a walk. Motion creates focus. Focus creates positive energy and clarity!

Better yet, add an exercise element to your trading routine! Your health and your account will thank you!
Traders Training Session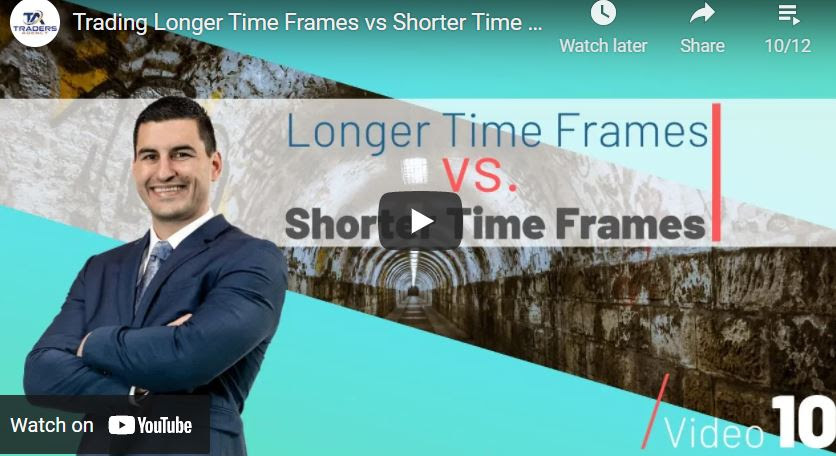 Trading Longer Time Frames vs Shorter Timeframes
Stay tuned for my next edition of Josh's Daily Direction.
And if you know someone who'd love to make this a part of their morning routine, send them over to https://joshsdailydirection.com/ to get signed up!