Good morning, Traders!

Sometimes wise trading means you have to wait, and that's what we're doing with the E-mini Russell 2000 (RTY) right now. The long-term and short-term directions are up, but we're waiting for the market to break bullish.
It can be tough to wait for a market to enter a position that allows us to look for opportunities to buy and make money. But patience pays off. If we jump in too soon, we run the risk of buying before the market turns bullish. That means the price could continue to drop. That's why having a strategy that follows the market's overall trend can reduce your risk of loss. It allows us to see when the market is in a good position to buy without getting stuck in a market while it's too low.
My trading tips and strategy will teach you how to leverage patience to trade futures in a way that minimizes risk. While there's no such thing as a strategy that turns all of your trades into winners, you absolutely can use my system to work toward better trades and more positive results!
So let's apply my data and research to the RTY and see what's in store for the market in the coming days:
Daily Timeframe Analysis
The daily timeframe shows that the RTY is currently in a sideways range. That means the market is trading in a steady trend toward the right of the chart without significant ups and downs within the daily timeframe.
The long-term direction is up for the RTY
The short-term direction of the RTY is currently up
We're waiting for a counter trendline break for the RTY

Learn more about the Daily Direction Indicators here…
The RTY is in a sideways trend in the daily timeframe analysis, but we're waiting for a bullish push
Our current Fibonacci extension shows that the market is likely to turn bullish out of the sideways trend and head toward the new upper price limit. We just need to see a counter trendline break to confirm the bullish push. That's where the one-hour timeframe comes in.
One-Hour Timeframe Analysis
We can see that the RTY is approaching relatively near to that counter trendline when we look at the one-hour timeframe. All that is needed is for the market to cross that line and enter the buy zone. We can predict a bullish push toward a new high price once that happens.
The RTY is getting close to breaking the counter trendline and turning bullish toward a new high price
It's important to remember that the market moves in waves. We'll see numerous highs and lows as the market makes an overall upward push toward the Fibonacci extension. While the market is moving through the buy zone, we want to take advantage of the market's low pricing.
The Bottom Line
The RTY is poised to make a bullish move. We're only waiting for the counter trendline break to confirm the start of the bullish trend. After that, we'll use the one-hour timeframe to search for an opportunity to execute our entrance method. We'll be well on our way to trading the Russell 2000 futures market once that happens!
We're just waiting for that bullish push in the RTY. Then we'll be ready to trade!
But none of this knowledge is useful unless you employ my futures trading system. So, what do you have to lose? Start trading today so you can progress to more profitable trades and leave the losing trades behind!
Keep On Trading,
Mindset Advantage: Breathe
If you're not breathing, you're not focused. If you're not focused, you can't see the market. Opportunities slide by in an instant. Hazards reveal themselves only when it's too late.

You need to breathe. Breathing exercises have proven to reduce stress and increase focus.

Sure, you're already breathing if you read this. But when you trade… you need a breathing regimen. Whatever it is: Through your nose, out your mouth counting to 10 or 100. Find a method and routine that works for you.

You'll find balance, clarity and focus when you trade. Your heart rate will come down and you'll just feel better.
Traders Training Session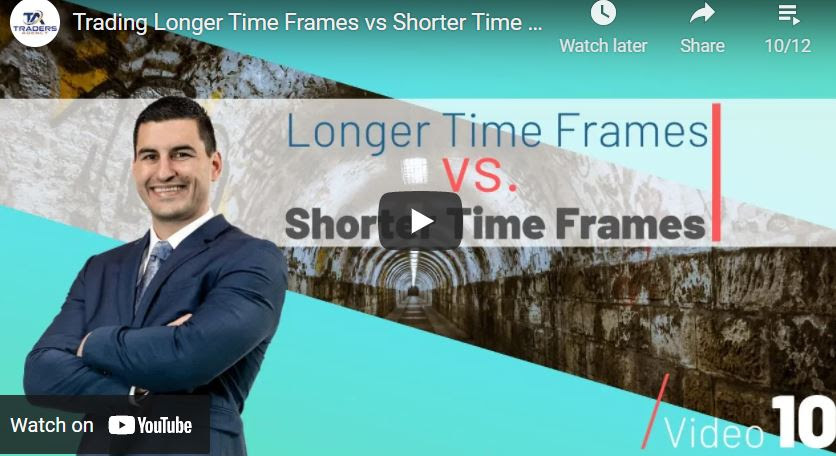 Trading Longer Time Frames vs Shorter Time Frames Tutorial
Stay tuned for my next edition of Josh's Daily Direction.
And if you know someone who'd love to make this a part of their morning routine, send them over to https://joshsdailydirection.com/ to get signed up!